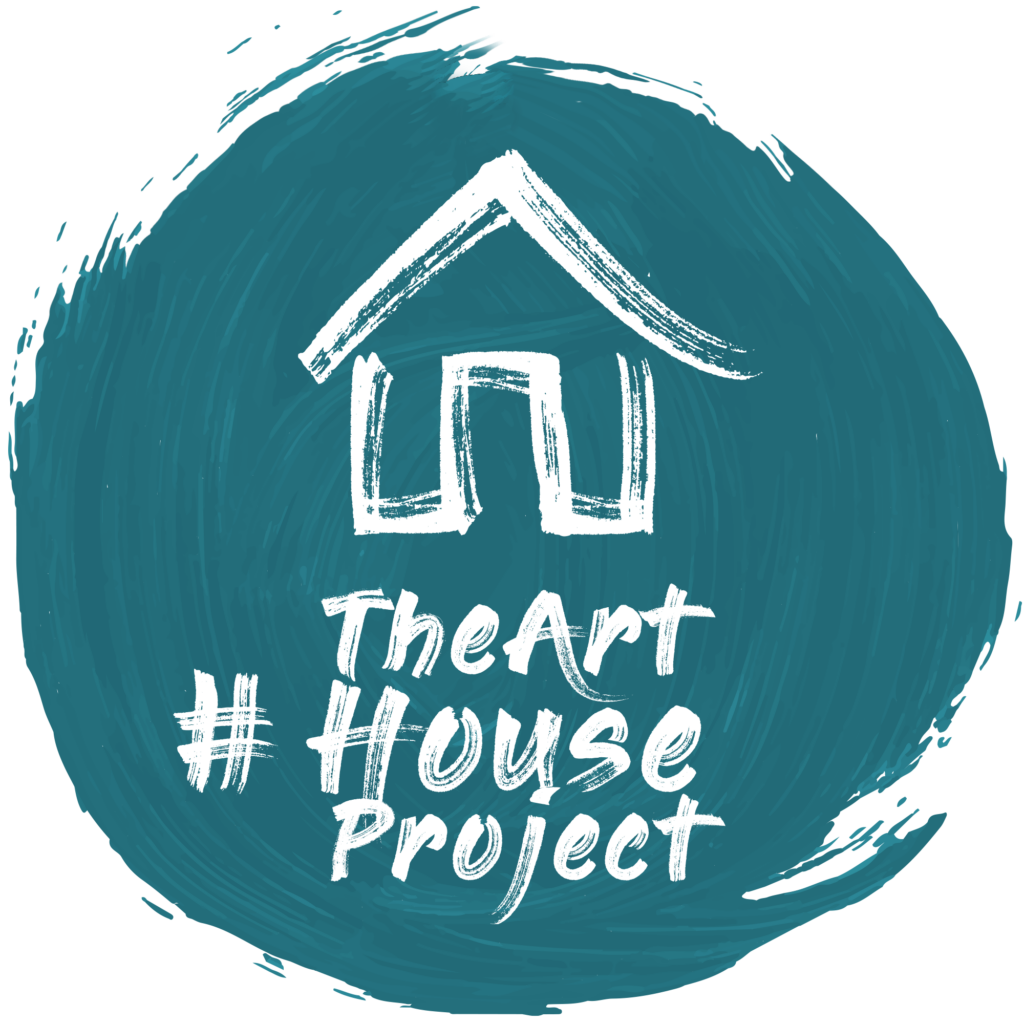 The Art House Project is up and running! I am so thrilled to be able to work with my friend, designer, artist, extrodinarre, Azie Shellhorse.
We have been talking about collaborating on a project for a very long time. When I finally decided to redo my parlor, dining room, and living room, I knew I had to contact Azie.
We were on the phone discussing my vision and how I would like my home interior to express my true self. This lead to a very eyeopening brainstorming session.
Let the renovation commence
We started with painting the parlor room (pictured left), which is the front entrance way. The Benjamin Moore White Dove paint really brightens this room; especially with all the light coming through the windows.
Our home is 145 years old and we have always been curious about some of the structure choices. In our dining room (pictured left) there were beams that we wanted to get rid of. We excpeted the worse but low and behold, there were just boards. The construction guys were magnificant and transformed this room in just a couple of days!
Painting Time
My teenage daughter wanted to help and it became a mother/daughter day. We decided to paint the fireplace Benjamin Moore Dove White to blend with the rest of room. Our home flows from entrance/parlor room, to dining room, to living room. Having these rooms all the same color makes it bright and airy. I can't wait to decorate everything!
Design Inspo
One of the most fun times during this project has been picking out the designs! My friend Azie is an amazing designer so having her expertise helped a lot. I explained what I was searching for and we went back and forth on picking the right pieces for each room. I resulted to Pinterest to help me decide on my favorite bits to have in my home. Like that pink couch below? How gorgeous! And that floral rug? To die for!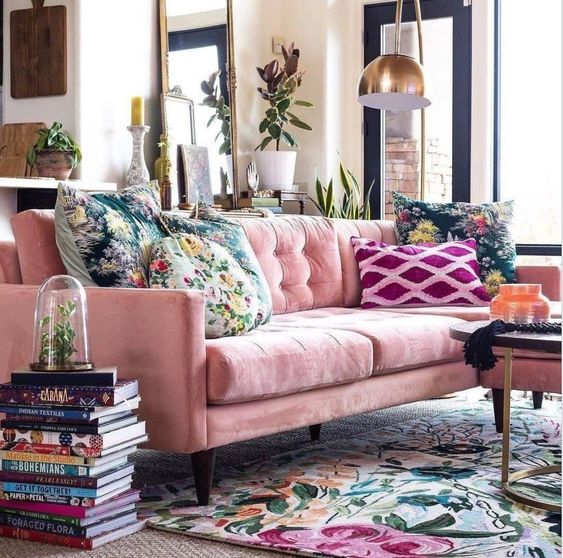 "Your home should tell the story of who you are, and be a collection of what you love."