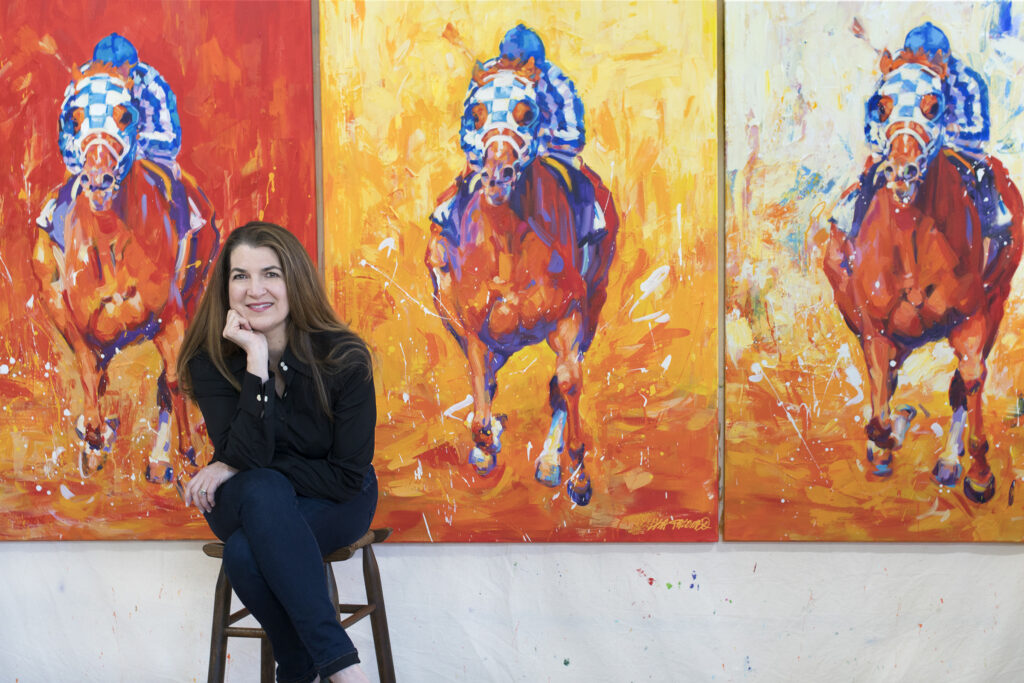 Lisa Palombo is a renowned Contemporary American Impressionist known for her expressive brushwork and fearless use of color. Her equine, polo and horseracing paintings are especially masterful, capturing the elegance, motion and thunder of these magnificent animals.
Lisa began her formal art education at the age of nine while spending summers at the acclaimed Rhode Island School of Design (RISD). She later graduated from RISD with honors and has been painting professionally for over 30 years. Her awe-inspiring artwork adorns the walls of private collectors and corporate collections worldwide.
Lisa's work has been featured on more than 40 book covers, including several New York Times bestsellers as well as showcased in House & Garden, Art & Antiques Magazine, Southern Living, The Artist's Magazine, American Art Review and a Columbia Pictures movie, The Bounty Hunter.
She is listed in the National Museum of Women in the Arts, Washington, D.C., and the Marquis Who's Who in American Art. Her paintings are featured in the books The Best of Oil Painting, Exploring Color, The Best of American Oil Artists (Vol. II) and Lisa Palombo: American Impressionist. Lisa is also a member of the American Impressionist Society, Audubon Artists Association, and Oil Painters of America. Her art can also be found in select galleries and in private and corporate collections throughout the U.S.

Click here to read full CV – Lisa Palombo(opens in a new tab)
Select Partnerships to date: