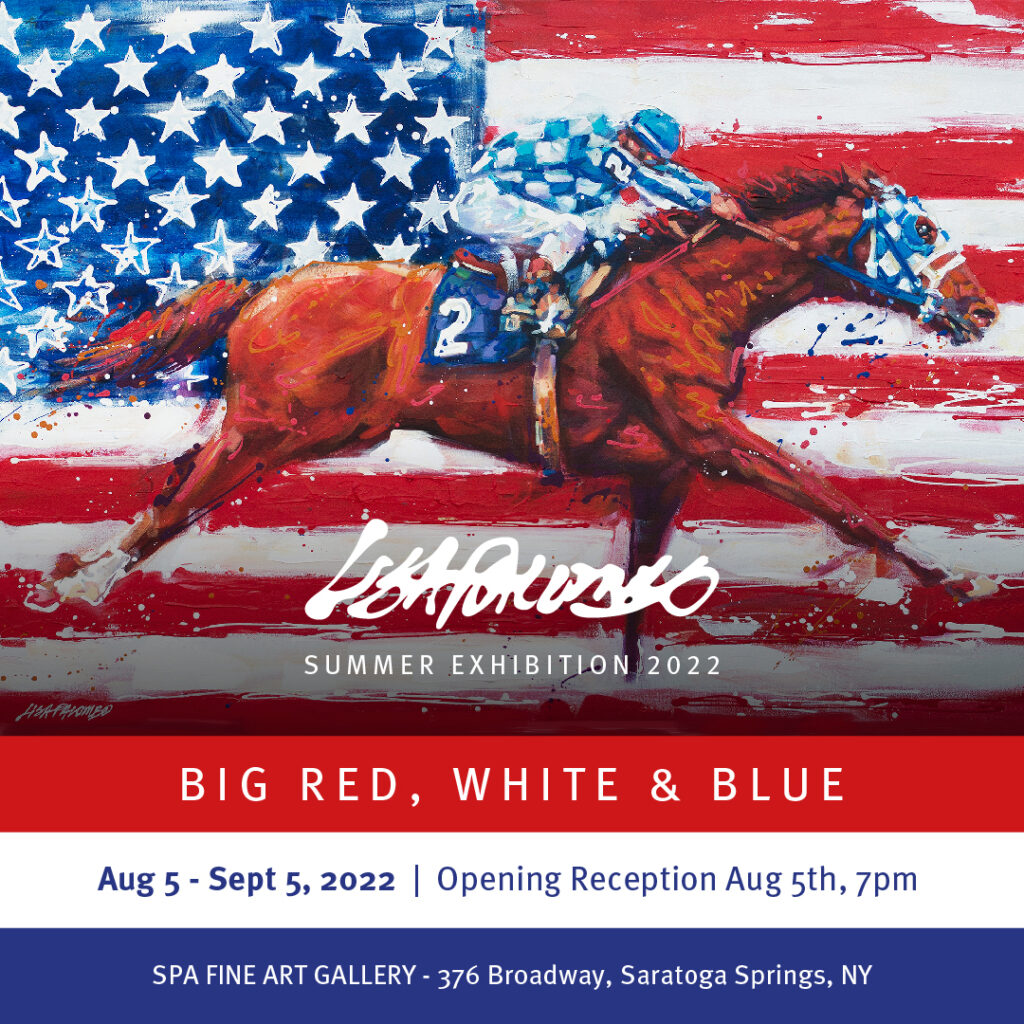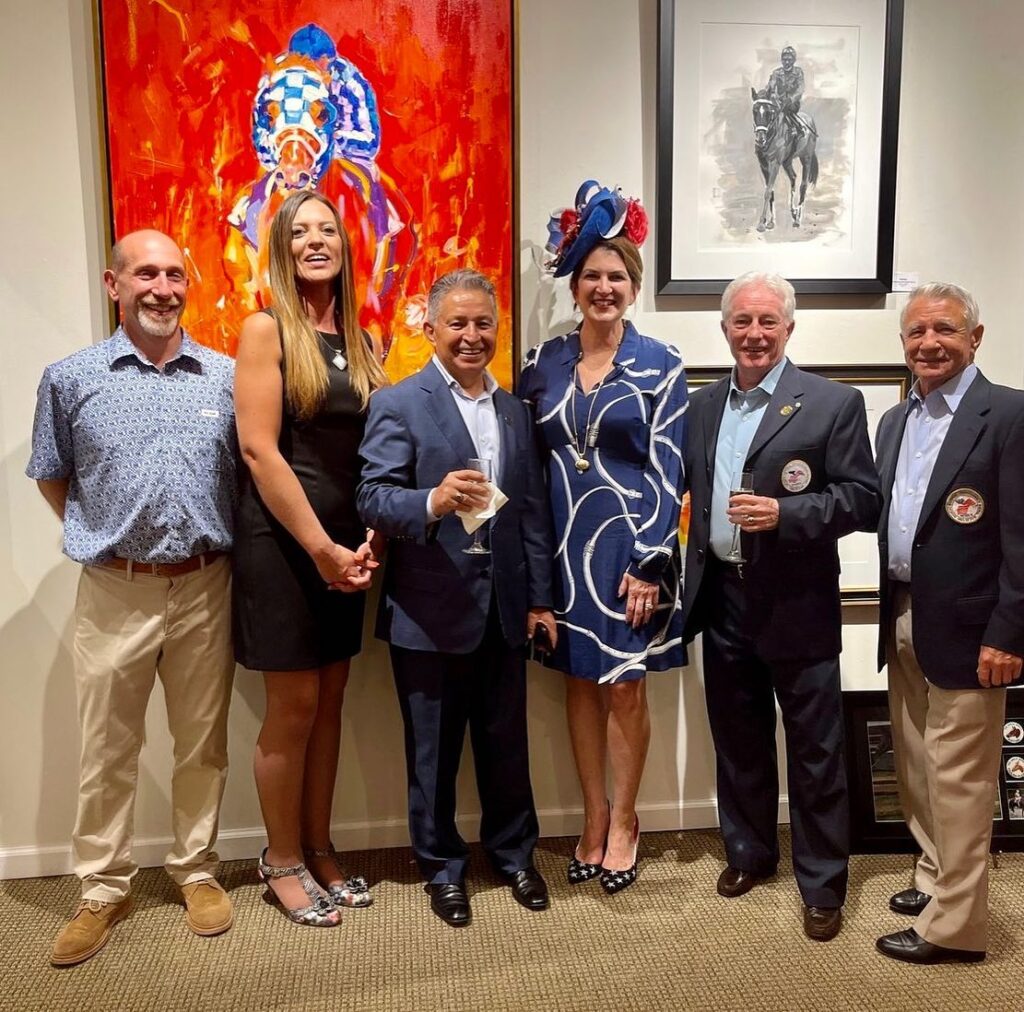 It was an extraordinary evening at Spa Fine Art in downtown Saratoga Springs, NY on August 5th, 2022 as we In celebrated Secretariat's 50 year anniversary racing his juvenile races in Saratoga.  Thank you to all who came out for our celebration of fine art and racing history, including special appearances by Hall-of-Fame jockeys Jose Santos, Sandy Hawley, Earlie Fires and Hall-of-Fame journalist Steve Haskin.
This summer co-exhibition show-cased original paintings by me and select and historical pieces including original memorabilia and rare hand-signed photography by Secretariat's owner Penny Chenery, affectionately known as "the First Lady of Racing" as well as Hall of Fame jockey Ron Turcotte. 
Secretariat is widely considered to be the greatest racehorse of all time and the most recognizable name in thoroughbred racing. Big Red, as he is most often affectionately referred, became America's Horse after his historic Triple Crown win in 1973, winning the Belmont Stakes by an unimaginable 31 lengths (in world record time) in what stands today as the single greatest horse racing performance ever.
Celebrating racing's past to enrich its future, Secretariat.com is the official website for the legendary champion.
Click below to view the exhibition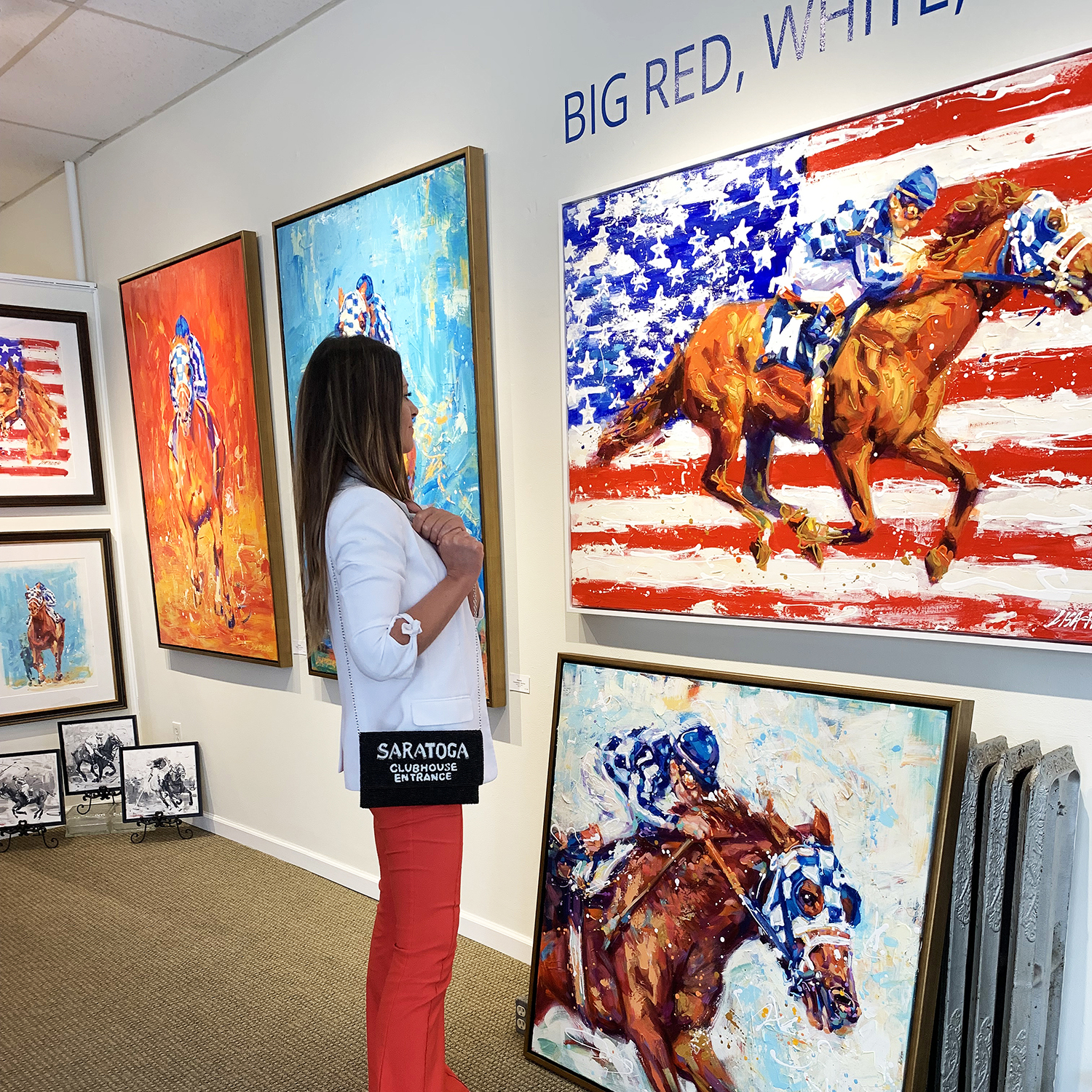 A Horse of a Different Color
Secretariat was born March 30, 1970. He became an American Thoroughbred racehorse who, in 1973, became the first Triple Crown winner in 25 years. His record-breaking victory in Belmont Stakes, which he won by 31 lengths, is widely regarded as one of the greatest races of all time.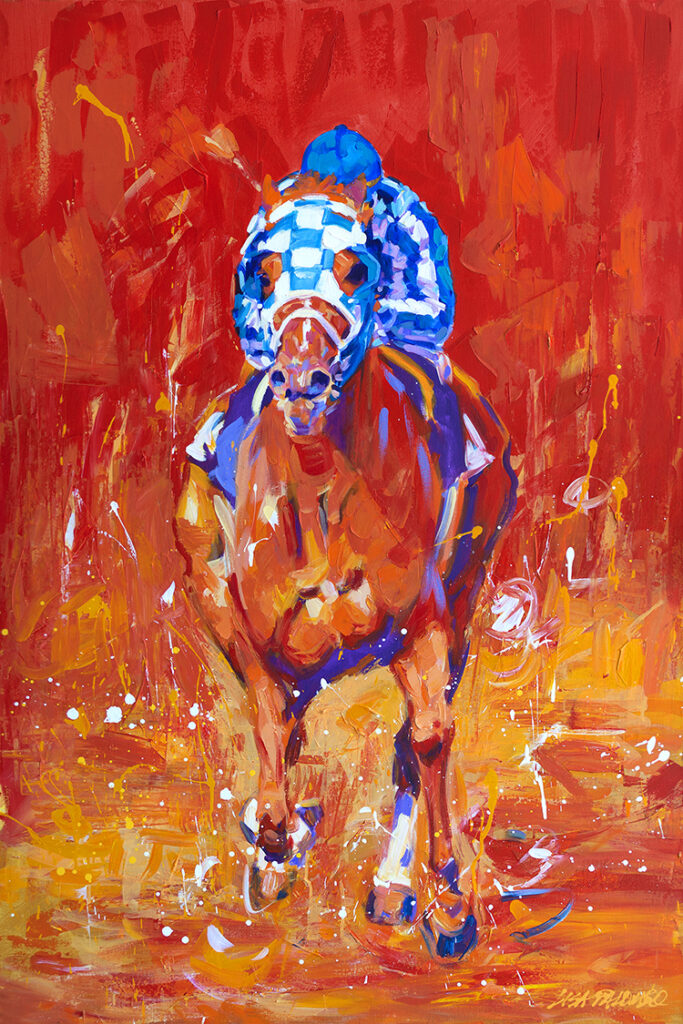 I was thrilled and honored to have been chosen as the featured artist to showcase my work that captures the beauty and magnificence of Big Red in honor of his 50th birthday celebration. Secretariart was far from any ordinary racehorse. In the sporting world, he's often mentioned in the same breath alongside some of the human all-time greats.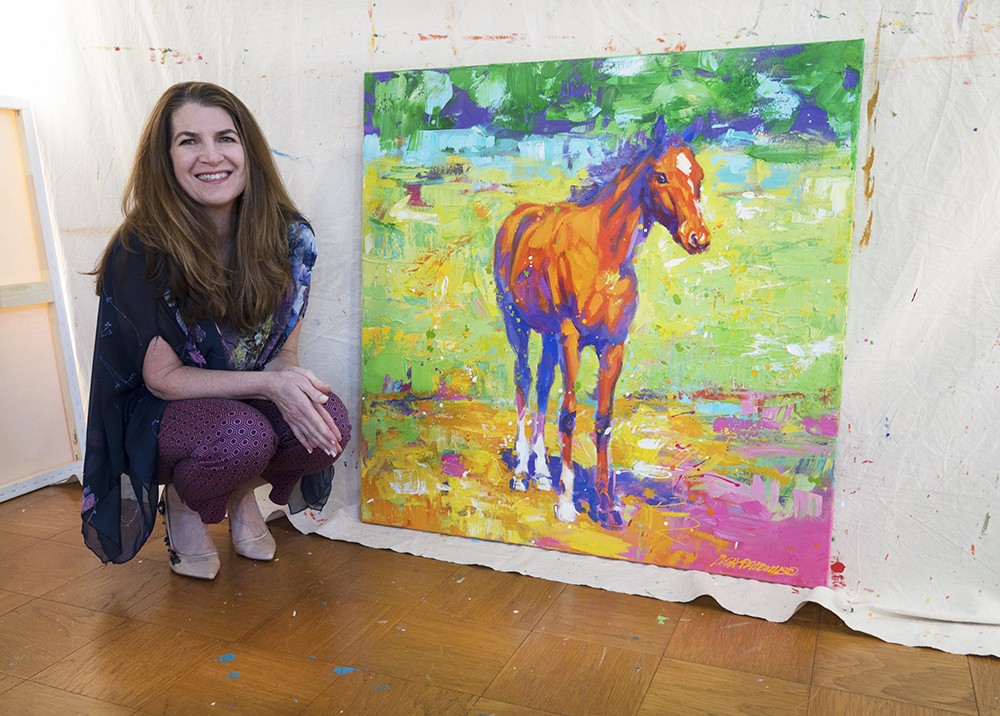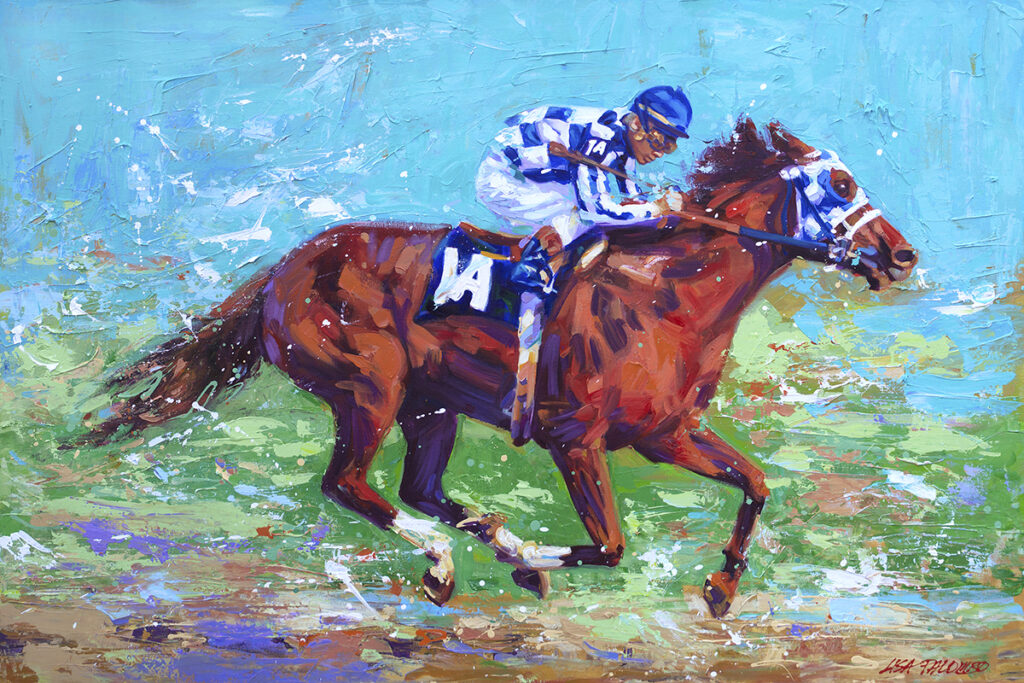 "The Derby," acrylic on canvas 40″ x 60″ x 1.5″ | SOLD
Contact us for prices and availability on original paintings.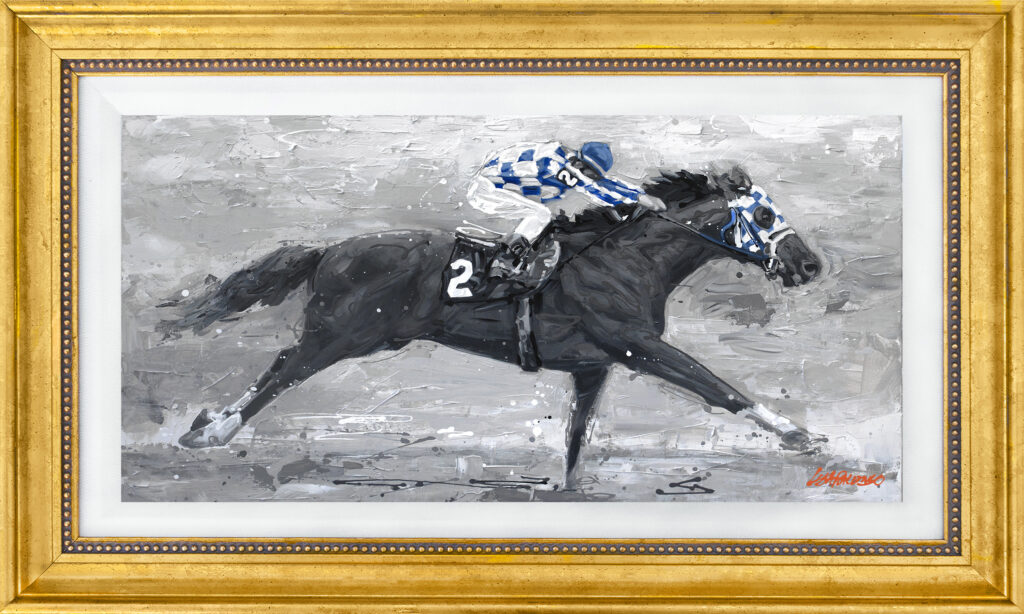 Framed Artist Embellished "The Belmont" 8″ x 16″ canvas giclee | more prints
The Secretariat Foundation Merchandise